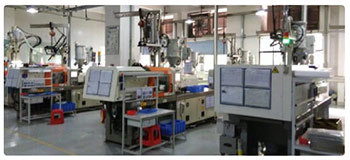 WinConn Technology Co., Ltd is a professional manufacture engaged in design, production, sales and services of various connector and cables. With years of rich experience in this filed, so we have a high reputation in the same industry.
Our company has obtained ISO 9001:2008 International quality system certification. For environmental issues, our halogen-free connectors and cables are RoHS compliant.
Products innovation, high-quality, low cost and quality service is our manufacture main purpose.
Products innovation (R&D):


We owned professional R&D and sales teams. We constantly to innovation new products to meet market requirements and provide comprehensive solution to satisfied with every customer's needs. Whether in quality, efficiency, experience, innovation, custom OEM / ODM, professional, technical services are our competitive advantage.

High-quality (Production):


We also have advanced production and testing equipment. With high quality and 100% yield for the production of the ultimate goal to provide reliable products to every customer around the world.

Low cost & Quality Service (Sales & Service):


We offer competitive prices and good after-sales service to support customers to obtain more orders and meet all their inquiry.
The company sells all connectors and cables products with one stop shop to meet all the needs and take the supply chain management, the pursuit of co-operation instead of competition to create a win-win business opportunities!